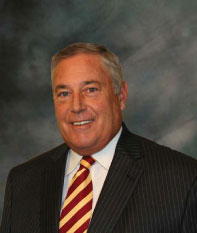 James D. (Jim) McGuire
Email:
JMcGuire@MCKLaw.org
Direct Line: 404.525.6800

Atlanta Attorney James D. (Jim) McGuire
James D. (Jim) McGuire was born in Wilkes-Barre, Pennsylvania. He received his undergraduate Degree from King's College. He later received his Juris Doctorate from John Marshall in 1979. Jim has practiced law since 1979 and has participated in more than 100 trials over the years. He began his practice in the field of criminal law. Jim represented the first Juvenile charged with Murder in which the death penalty was sought. Jim also authored the Battered Woman defense having tried the State v. Smith case. Jim was honored by Suffolk University as being one of two hundred lawyers in America to have been awarded Punitive damages in a Medical Malpractice trial. Jim's practice now focuses on Civil Litigation and Family Law. Jim was lead counsel in the Beasley and Cooke domestic cases, both of which are significant Georgia Supreme court cases on Jurisdiction, Domicile and Venue.
During Jim's Domestic and Family Law career, he has resolved more than $100M of marital estates, tried numerous cases to the jury and the court and handled complicated custody disputes. Jim recently served as a guest speaker at the annual ABA meeting in Atlanta and serves as a guest lecturer for the Emory University School of Medicine. Jim is active in his community and currently serves on the board of directors of Alliance for Public Health, Inc. and is a past board member for the Ansley Golf Club and Druid Hills Athletic Foundation. Jim enjoys tennis, golf, pickleball and producing music projects. He lives in the Druid Hills neighborhood with his wife Joan and their two dogs.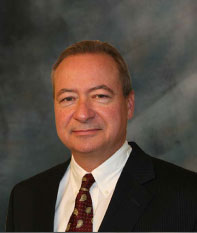 Richard B. Crohan
RCrohan@MCKLaw.org
Direct Line: 404.892.0033

Atlanta Attorney Richard B. Crohan
Richard was raised fifty miles west of Atlanta, in Carrollton, Georgia. He came to Atlanta to attend Georgia State University where he majored in Criminal Justice. While in college, he was published in the Recent Legal Development section of the GSU Criminal Justice Review. After graduating with a Bachelor of Science from Georgia State in 1983, he was accepted into the Georgia State College of Law. He participated in Moot Court at GSU Law School and received his Juris Doctor degree in June of 1987.

Prior to law school graduation, Richard had already passed the Georgia Bar exam. Richard began practicing criminal law in Atlanta with the Fulton County Public Defender's Office right after graduating from law school.
Richard's current primary focus of practice includes Plaintiffs' personal injury and wrongful death. He has represented individuals in matters including automobile collisions, premises liability, medical malpractice, tractor trailer collisions and product liability. He has been lead and co-­counsel in trials and appeals in all state and appellate courts. He has helped his clients receive millions of dollars in recoveries and compensation for injuries and wrongful death caused by the actions of individuals, companies and governmental entities.